My finger is starting to hurt from all the double clicking required to open the dialog window.
I would like to assign the letter "D" to this information open setup dialog button, but can't find the Operation in User Interface > Keyboard Shortcut.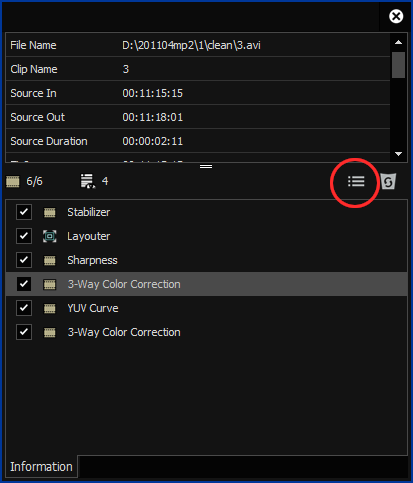 Is there a way around this?
---
It sure would be nice ...
If someone can suggest this idea to the Edius UI programmer team - thank you.
edius_information_open_setup_dialog2.png