please, excuse my "gibberish" english.....
okay, I give this question a try in my 4.54
first.....very happy to find this missing feature...... > Move cursor to INpoint of selected clip < and > Move cursor to OUTpoint of selected clip <
it is not under the default activated shortcuts ... okay I activate it to differnt keys....
with german layout, with english layout......but not one will work on the timeline......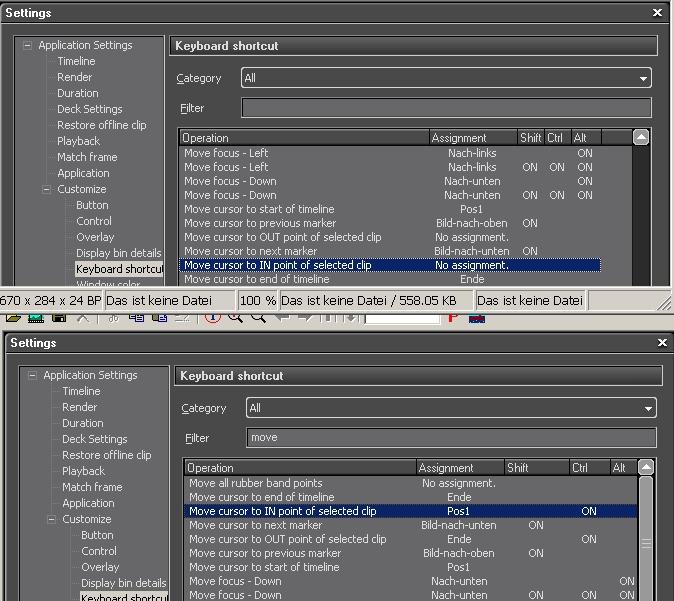 please can you test it, and replay
your
result ????
if I not alone, ergo not a user-eror more a bug, than I will it move tho the "User-Reported Issues "...
friendly asked greetings from europe\austria\vienna .... old Hans ;-)