Forum Index > Information > Events and Product News
http://ediusforum.grassvalley.com/fo...hread.php?t=46
New forum! >>
http://ediusforum.grassvalley.com/fo...hread.php?t=46
--------------------------------------------------------------------------------
This area will be used for event notifications and product updates.
You can subscribe to an RSS feed of this forum using this URL:
click on the the link (IE 6.0 SP2) adduces: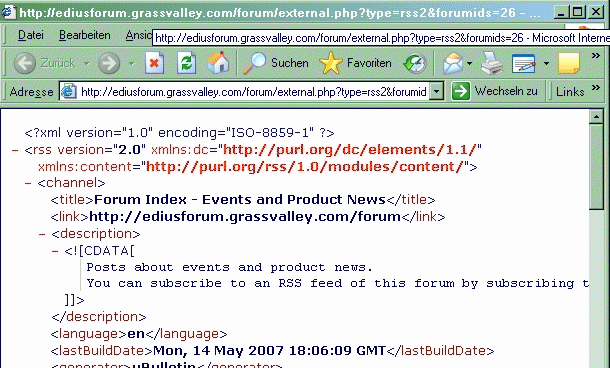 user error ????? ......or any other explication ????
......greetings from europe\austria\vienna ... old Hans
PS: Sorry for posting in the misnomer " Editing with EDIUS" column....
but we have [at this time] no "About this Forum" column.....(unfortunately)